Welcome to S.E.M.K.A. Wado-Ryu Karate and Horsham Tai Chi
S.E.M.K.A. currently has spaces in all clubs for new members, any ability or any style, new beginners are welcome please feel free to come along and check us out. First two lessons are free to see if Karate is for you. Please see here to find a club near/suitable to you.
Our classes are structured and cater for those with all needs and abilities. S.E.M.K.A. does not operate on a 'one class fits all policy' we tailor our classes according to the individual needs of our members. This includes different ages and/or abilities on different days or at different times. In doing this our students achieve their goals and milestones at their own pace.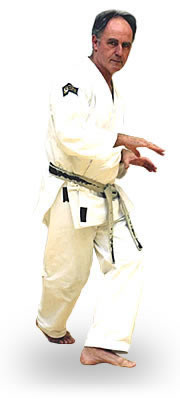 S.E.M.K.A. is a group of Karate clubs based in Sussex teaching traditional Wado. S.E.M.K.A. is currently running courses for beginners!

S.E.M.K.A. students benefit from the ABCs that make a difference namely:

FUNdamentals of agility, balance and coordination
FUNdamentals of Agility:
starting, stopping, changing direction, rotation, reaction and complex movements.
FUNdamentals of Balance:
height of centre of gravity, centre and base, losing balance, extending the base, positioning the centre of gravity, counterbalance and moving forces.
FUNdamentals of Coordination:
organising limbs, generating force, differentiating force, speed and accuracy and interception.

We have clubs in Horsham, Crawley and Broadbridge Health.
S.E.M.K.A. Karate clubs have many classes for adults and children from aged 6. We welcome complete beginners through to the very experienced wishing to change styles, who have moved into the Sussex area, or who are returning to martial arts from a break.
All clubs are under the direction of Paul Elliott 8th Dan, Shogo Kyoshi (photo right) who has been teaching traditional Wado-Ryu to Karate students since 1980 & has trained since 1972. Paul has a wide range of skills and qualifications that compliment his Karate knowledge. Read more about Paul here >
The Samurai Enlighten Mushin Karate Academy (S.E.M.K.A.) is affiliated to the British Wado Federation (BWF), European Wado Federation (EWF) and International Wado Federation (IWF).
All our Instructors have attended and qualified on various courses including First Aid, Coaching Children, Protecting Children, Safe Training and Karate Teaching Skills. Each club and all the Instructors have Martial Arts Insurance for professional indemnity and public liability including member to member liability.
Whatever your age or interest in Karate we very much welcome hearing from you and hopefully seeing you at one of our classes!
The 'Find a Club' page can be accessed from the left hand side menu of the website or by clicking here - Find a Club.
S.E.M.K.A. runs in adherence to well drafted and fully implemented policies and procedures covering everything from Child Protection to Race Relations. These can be found on the British Wado Federation (BWF) website at https://britishwadofederation.org.uk/child-protection.html
Contact:
Paul Elliott, 8th Dan.
Tel: 01403 218327 or 07778058482
Email: semka@btinternet.com
Please also view the Tai Chi and Reiki Website - click here